Iwamoto Shaving Set | Razor, Gift Box & Strop
Regular price
$129.99 USD
Regular price
$229.99 USD
Sale price
$129.99 USD
Unit price
per
Sale
Sold out
Iwamoto Shaving Set
Regular price
$129.99 USD
Regular price
$229.99 USD
Sale price
$129.99 USD
Unit price
per
Sale
Sold out
Free Shipping | USA & Canada
---
Owing to its high quality of material and exceptional hand-made construction, the Iwamoto T. W 1918 has earned the name TITAN for good reason. Rich, solid mahogany scales complement its hardened Japanese carbon steel blade.
This complete shaving set includes a mahogany gift box and ox leather strop, making it ready for traditional barber-style shaving.
Iwamoto Titan 7/8" Details

Blade width: 7/8"
Edge length: 2.68"
Steel hardness: 63-65 HRC
Steel type: Hardened high-carbon
Grind: Half hollow
Point: Dutch (round)
Scales: Mahogany, stainless steel
Weight: 3oz
View full details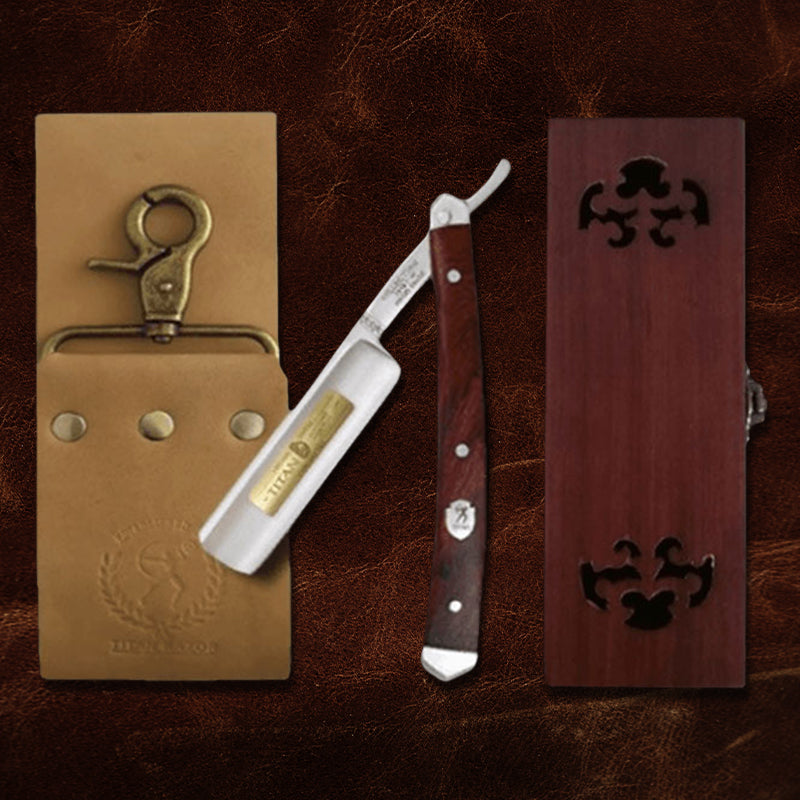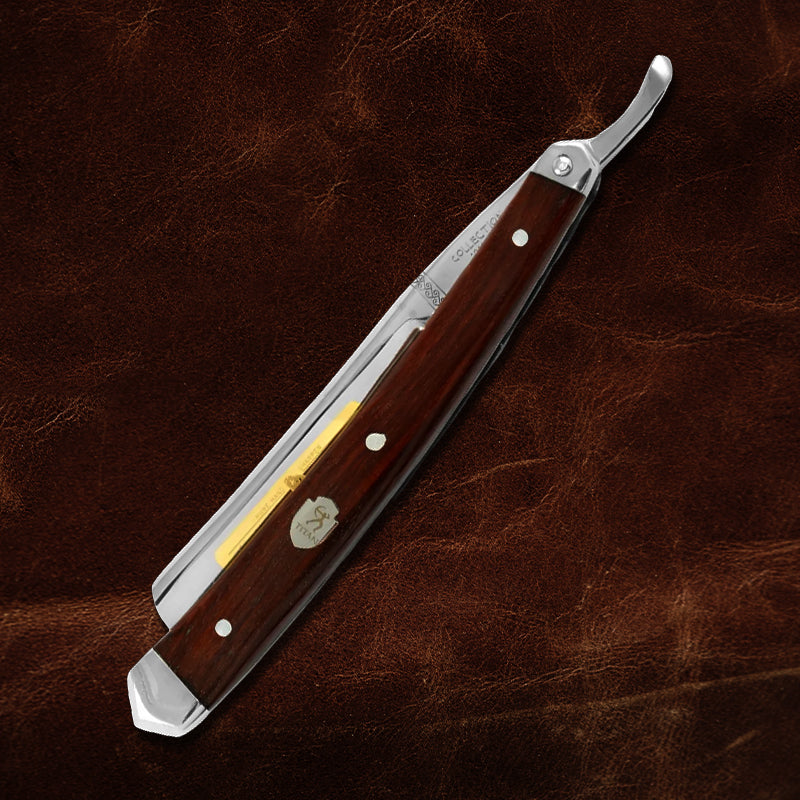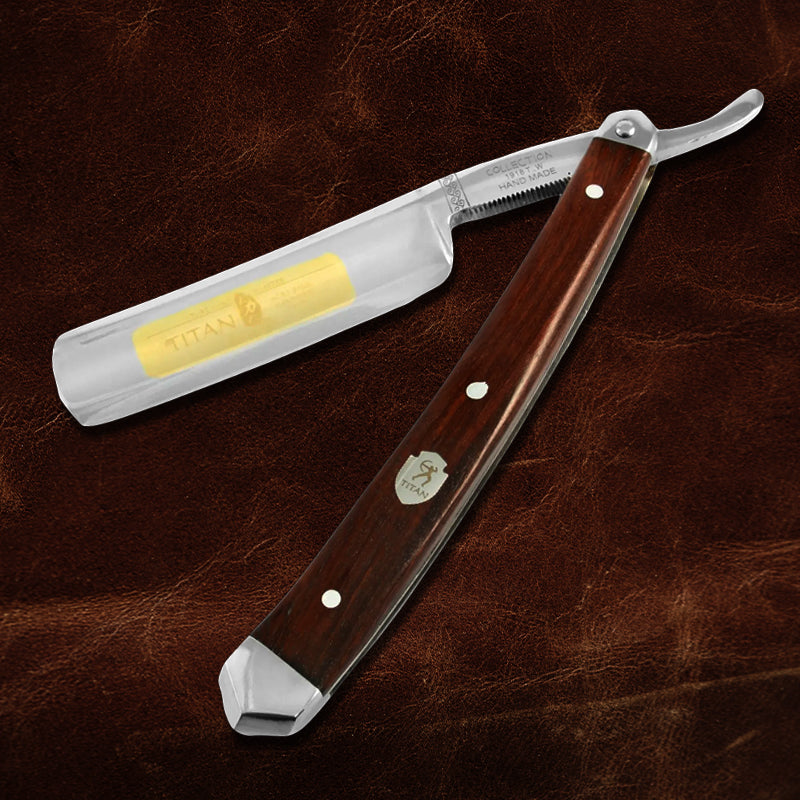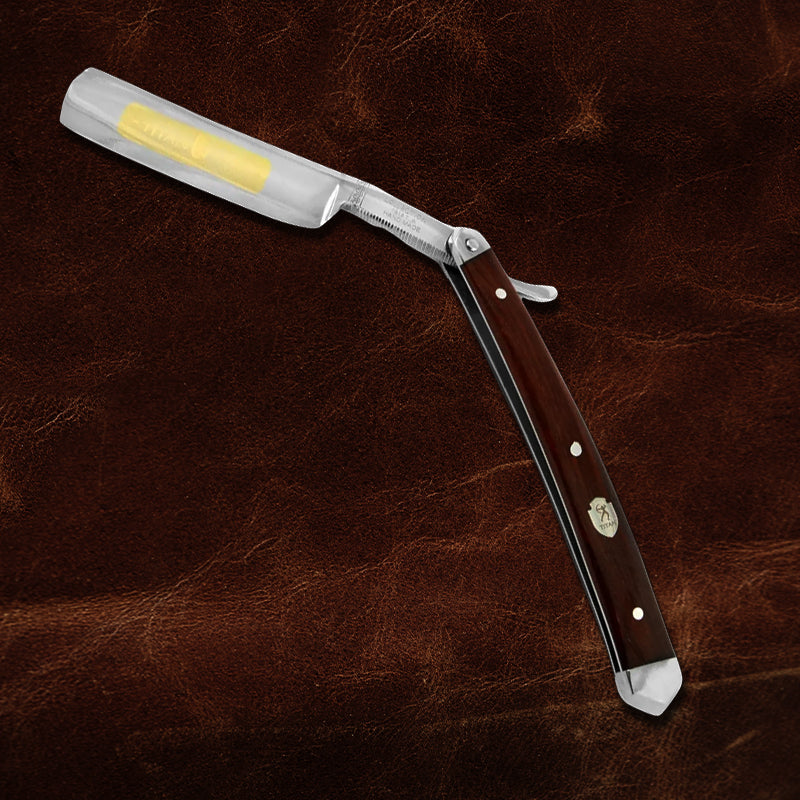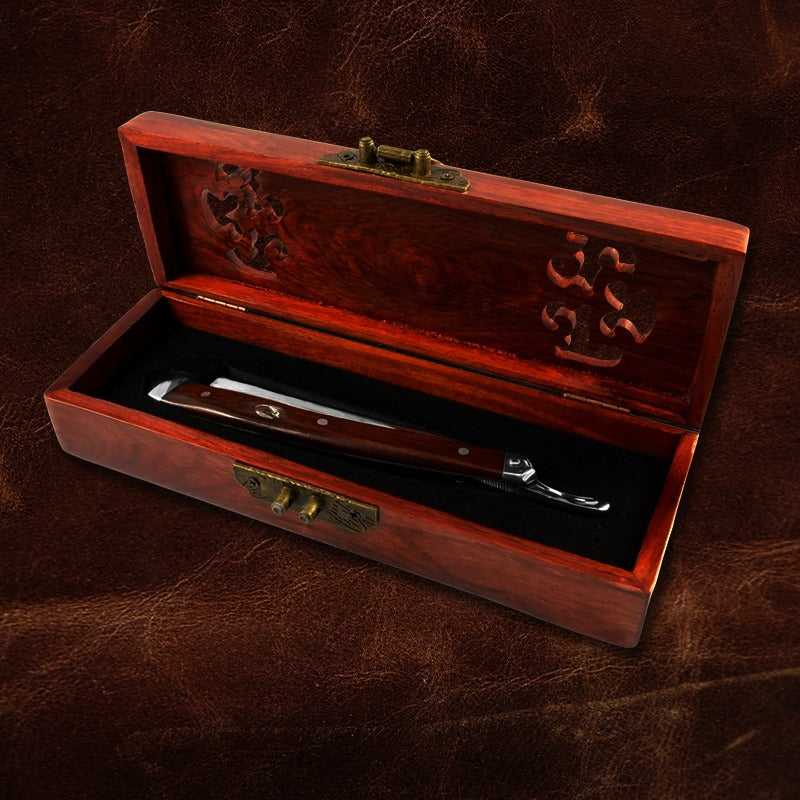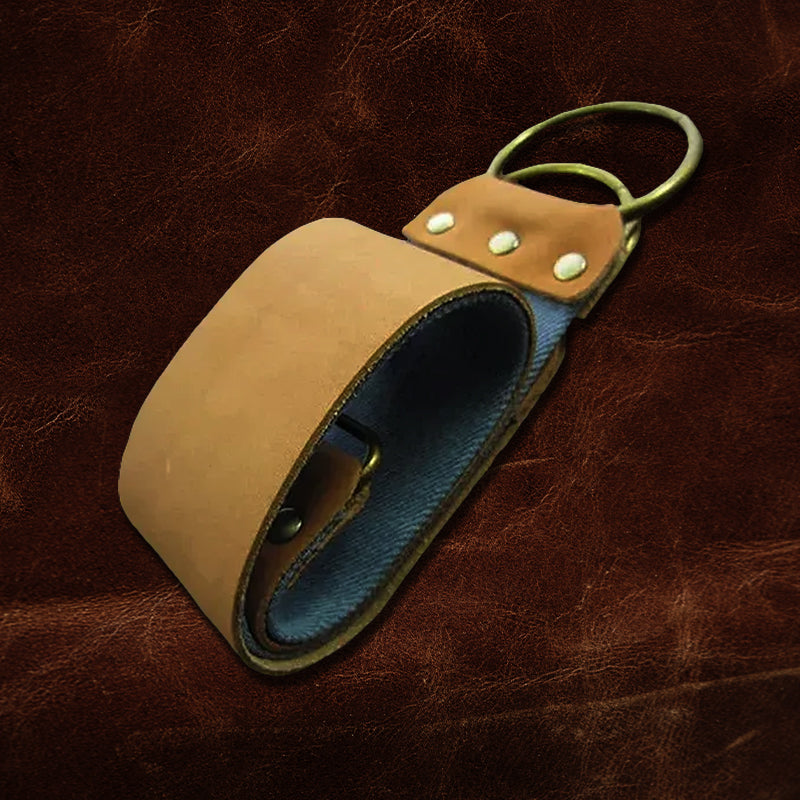 Iwamoto Titan | Forged in Tradition Since 1918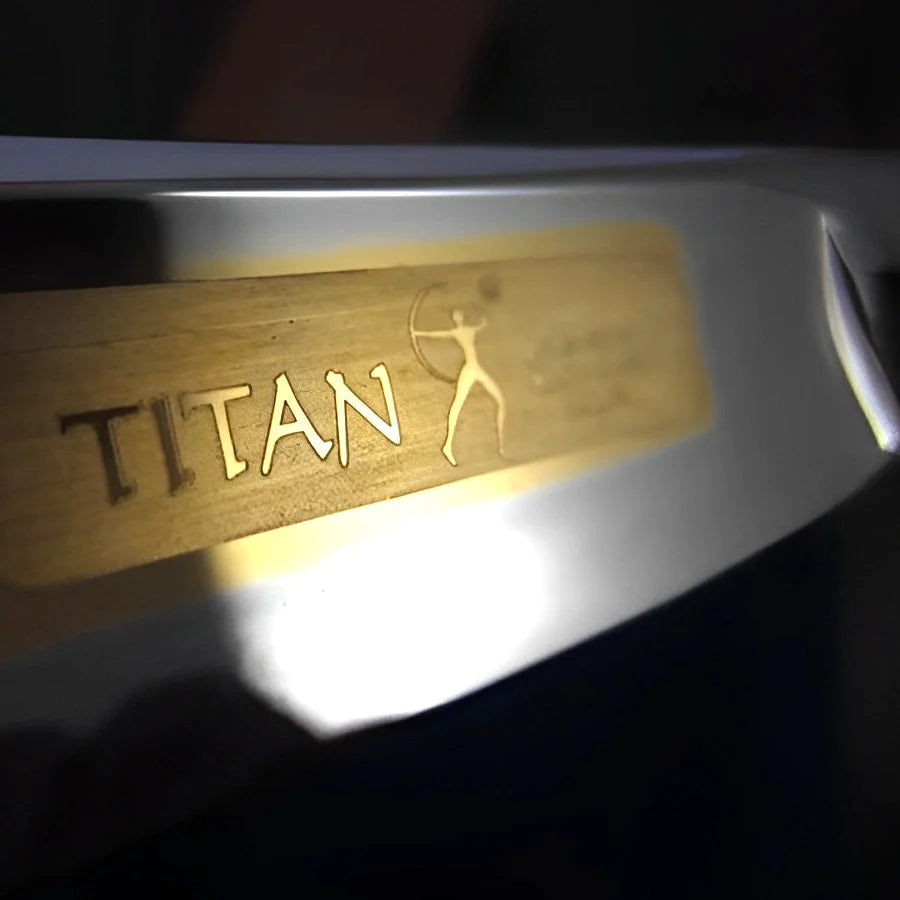 Better Steel, Better Blade.
Hardened carbon steel (63-65 HRC) maximizes durability and ease of use.
Shave-ready, sharpened by hand
Professional-grade for a great close shave every time.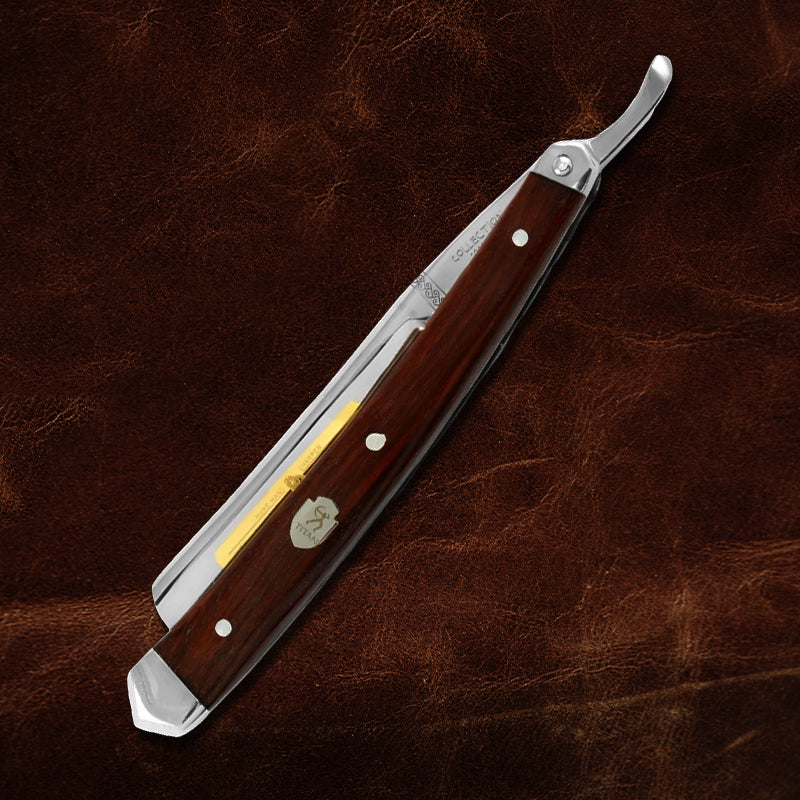 Solid Craftsmanship.
Rich mahogany body, carved by hand
The natural wood grain makes every razor a unique work of craftsmanship
24K gold Iwamoto Titan seal
Iwamoto 7/8" Titan

This set features our shave-ready, professional Japanese steel razor with solid mahogany wood handle.

Mahogany Display Box

The included matching carved mahogany wood gift & display box matches the Titan's body perfectly.

Double-Sided Strop

This denim and leather double-sided strop makes it easy to keep the razor at peak performance.