Beard Balm | Unscented (2oz)
Regular price
Sale price
$14.99 USD
Unit price
per
Sale
Sold out
Unscented Beard Balm
Giacinto's Premium Blend
Regular price
Sale price
$14.99 USD
Unit price
per
Sale
Sold out
---
Going Au Naturel

Giacinto's Unscented Beard Balm is a great choice for those who may have extra-sensitive skin (or who are around with those with sensitive noses!) Minimally-irritating, this balm features the same blend of carrier oils as all of the scented products, without the essential oils added for fragrance.
Our 11-part Natural balm blend can:
Let you style your beard naturally
Soothe & hydrate the sensitive skin under your beard
Prevent and reduce beard itching
Soften your beard
Help promote the growth of facial hair
Combat facial dandruff
All beard balms are made in the USA and are third-party lab tested for safety.
100% Natural Ingredients

Shea butter
Pure Beeswax
Virgin Argan Oil
Pure Jojoba Oil
Sweet Almond Oil
Vitamin E Oil
Apricot Kernel Oil
Pumpkin Seed Oil
Avocado Oil
Hempseed Oil
Grapeseed Oil
Directions

Place a dab into your palm and work into your beard from base to tip. Shape and style with your hands or a comb.
View full details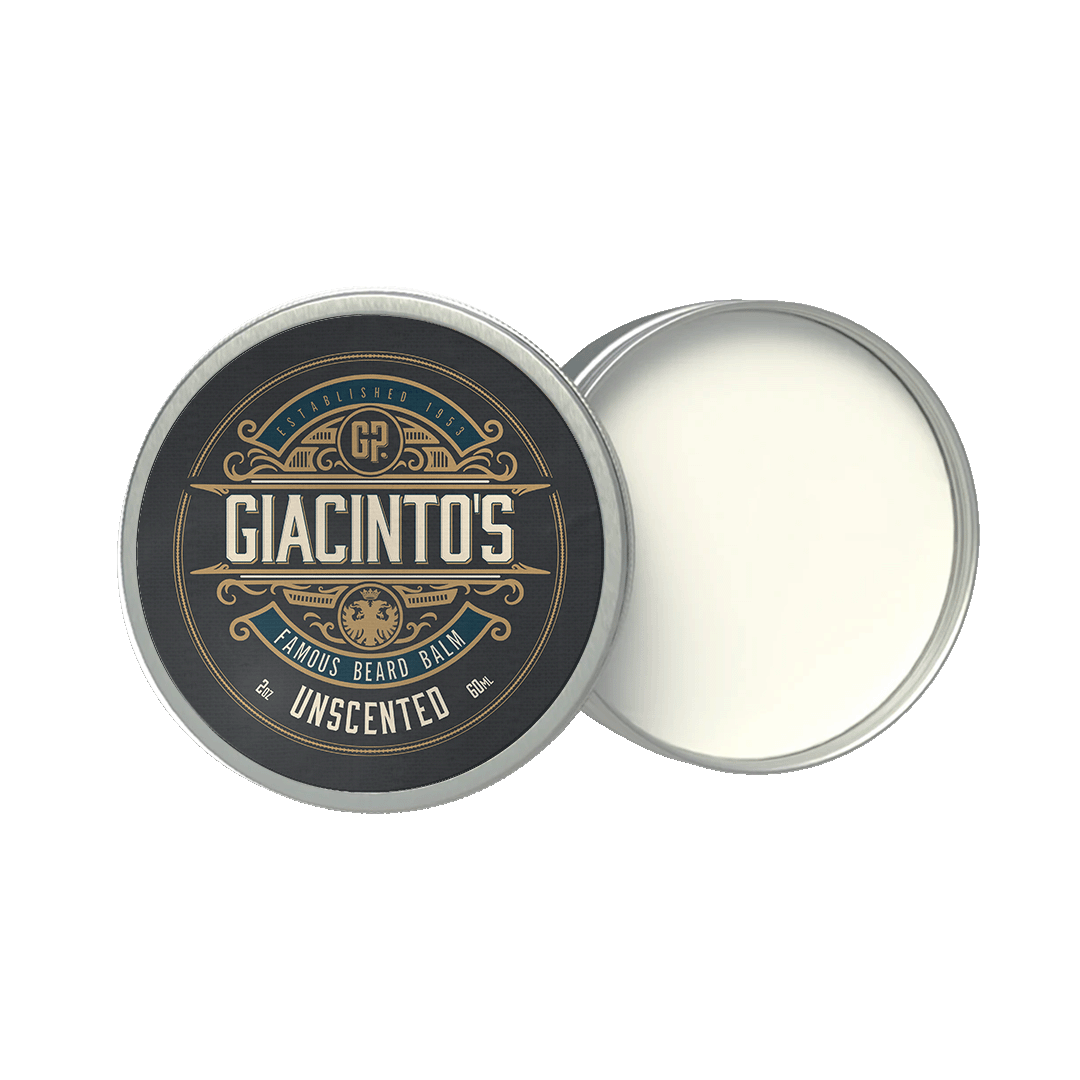 Our Balm Ingredients
Shea Butter protects the beard & can relieve dry, itchy skin.

Golden Jojoba Oil is a soothing natural skin moisturizer.

Argan oil helps to maintain healthy beard & skin moisture levels.

Beeswax is a natural styling agent that can hold all day long.

Almond Oil has nutrients that help soothe and moisturize skin.

Apricot Kernel Oil is a natural carrier oil and great source of Vitamin A.

Vitamin E has natural anti-inflammatory properties.

Avocado Oil can help to moisturize and protect skin from UV rays.

Pumpkin Seed Oil helps to heal, soothe and moisturize skin.

Grapeseed Oil has anti-oxidant and anti-microbial properties.

Hempseed Oil helps to regulate the natural oil content of skin.

Premium Scent Oils add depth and aroma to our scented products.
More Beard Balms
Regular price

Sale price

$14.99 USD

Unit price

per